Tea garden workers stage demo for wage hike

( BASF )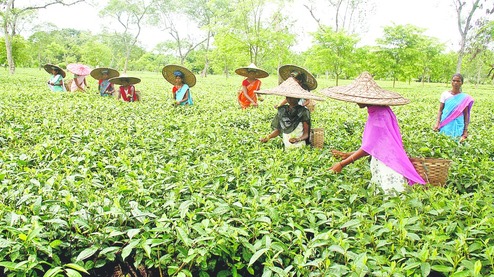 Tea garden workers on Sunday demonstrated in Sylhet reiterating their demand for fixing their daily wage at Tk 300 while rejecting the government decision to increase their daily wage by just Tk 17.

Tea workers brought out a procession under the banner of the district unit of Bangladesh Cha Sramik Federation from Lakkatura Tea Garden area and held a rally there after parading Biman Bandar Road in the area to press home their demand for wage hike.

Leaders of tea workers at the rally expressed their frustrations over the government directive to set their daily wage at Tk 102 from existing Tk 85.

They said that fixing Tk 102 as daily wage of a worker at a time when the price of one kilogram rice was more than Tk 45 was a sign of government's 'utter indifference' towards improving the lives of tea workers.

Bangladesh Cha Shramik Federation central unit convener Hridesh Mudi presided over the rally.

The federation's district unit president Sushanta Sinha Suman, executive member Santosh Baraik, Langkat Lohar, Shelly Das and Biren Singh also addressed.
---
---