Garment workers, demanding a pay rise, block the Uttara road in Dhaka on Sunday, January 6, 2019
(bangladeshasf.org)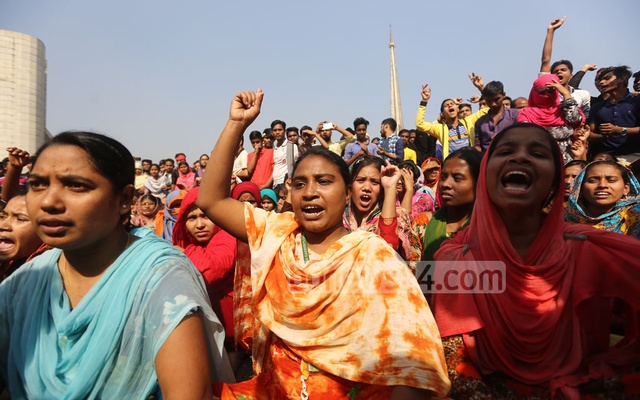 The roadblock created serious traffic on either side of the road, causing it to eventually spread to the airport
The garment workers, who were blocking the road in the city's Uttara area since morning, withdrew the blockage in the afternoon.
Vehicular movement on the Uttara road in Abdullahpur area became normal after the agitated workers moved away from street around 2pm on Sunday.
They took to the streets around 9am and blocked the road for various demands including salary hike.
The roadblock created serious traffic congestions on either side of the road, causing it to eventually spread up to the airport.
The traffic jam that ensued was seen to cause severe hindrance to people going to work on time.
A large number of police personnel were deployed in the area to bring the situation under control.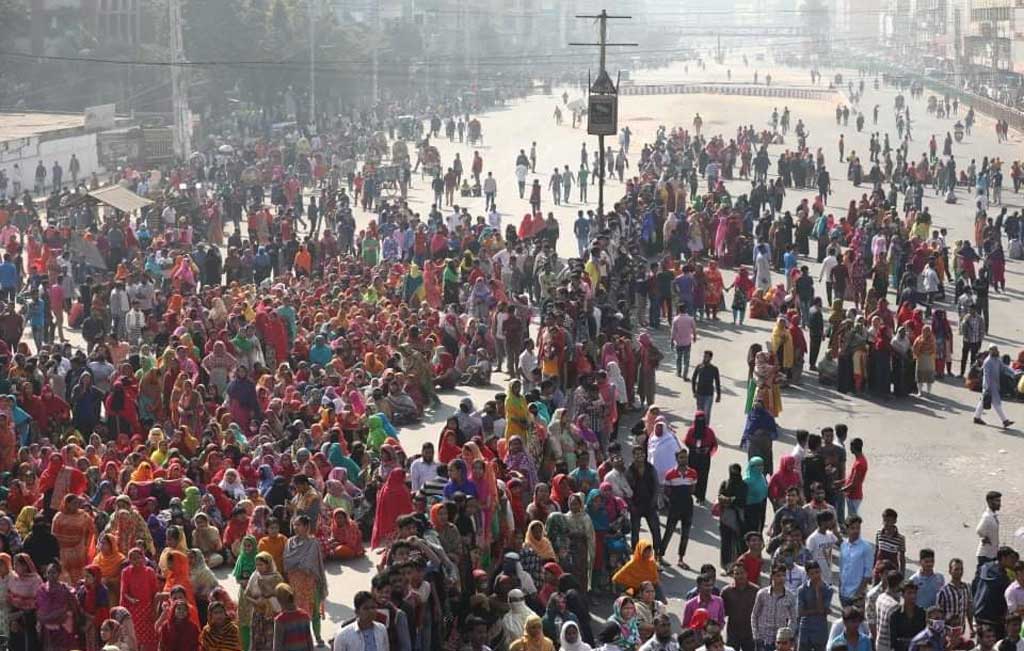 The apparel workers demanded minimum wage of Tk16,000 with Tk10,000 as basic salary.Some of their other demands include -workers cannot be sacked by factory owners at any time without proper reason and around 51% salary boost for the older employees who had been working as helpers in the factories.
On the other hand, from the owner side, A.K. Fazlul Haque, the chairman of Versatile Apparel Private Ltd, told journalists: "We will talk to the people concerned in the Bangladesh Garment Manufacturers and Exporters Association(BGMEA) about the demands and act accordingly."
DMP's Uttara Division Deputy Commissioner Navid Kamal Shoibal told reporters that the workers moved away from the road around 2pm based the assurances provided by owners.
Following the withdrawal of the blockage, traffic on the road became normal, he added.
---